Services
— Environmental Fate
If you are interested in conducting any environmental fate or other GLP-compliant field trials, please contact:
Don Martens, Test Site Management

204-770-7768
Ag-Quest now offers GLP-compliant freezer truck service!
Our freezer truck service transports frozen research samples from research facilities located in the Okanogan Valley of British Columbia, Alberta, Saskatchewan and Manitoba to analytical laboratories in Southern Ontario.
GLP-compliant, with temperature monitoring from pickup to delivery.

Contact Don Martens
The Environmental Fate division was started in 1989. Since that time we have established a reputation for excellence, efficiency and cost-effectiveness which has led us to the forefront of the Good Laboratory Practice-compliant (GLP) research services.
Ag-Quest's Environmental Fate division offers a full range of services to our Environmental Fate clientele, all of which meet or exceed the requirements of the OECD GLP regulations, the United States Environmental Protection Agency (EPA) 40 CFR Part 160 in the Federal Insecticide, Fungicide and Rodenticide (FIFRA) Act, and Health Canada's Pest Management Regulatory Agency (PMRA) Regulatory Directive, DIR98-01, Good Laboratory Practice.
Environmental Fate Areas of Expertise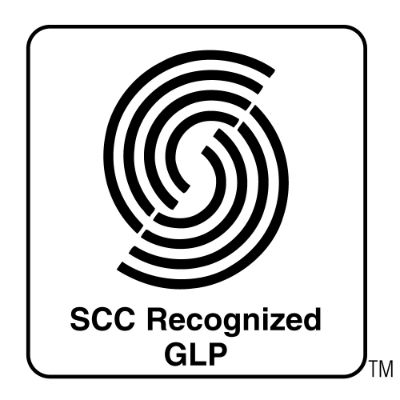 Areas of expertise recognized as GLP Compliant by the SCC in August, 1999:
Residue studies (field phase)
Studies on behaviour in water, soil, and air; bioaccumulation
Studies on effects on mesocosms and natural ecosystems
C14 plant metabolism studies
Other Services Offered by this Division
Regulatory affairs (guiding clients through the requirements for product registration)
Quality assurance services
Study management (supply, coordination and summary of multi-site studies)
Study plan development and review
Field notebook development and review
Data analysis and summary
Final report preparation and submission
Research Areas
Greenhouse studies
Field studies
Crop studies
Metabolism studies
Rotational crop studies
Environmental fate studies
Raw agricultural commodity (RAC)
Terrestrial field dissipation and accumulation
Aquatic dissipation and accumulation
GLP-compliant confined field trials
Non-target studies
Drift Studies

Aerial application
Ground application

Exposure/re-entry studies
Other study types are available by request.
GLP Standard Operating Procedures
All Ag-Quest locations use the same GLP Standard Operating Procedures (SOPs) and forms. This facilitates consistent work across all our locations. Our SOPs cover all areas of research conducted at Ag-Quest and provide detail descriptions to ensure reproducibility.
Research Facilities
Ag-Quest's GLP-compliant, SCC-accredited research facilities are located in Western Canada at:
These locations allow our researchers to access PMRA / EPA zones 5, 7, 7A and 14. Each facility is built around experienced researchers with the expertise needed to consistently provide top quality results. Additional off-station research sites are used to meet your needs.
Quality Assurance
Ag-Quest utilizes both in-house and contract quality assurance services. Services provided include critical phase inspection, final notebook auditing and facility inspection services.